Q: What will be your primary focus as Mayor?
A: The environment has always been close to my heart, not to mention my bare feet. I first started attending City Council and Committee meetings as a concerned community activist nearly thirty years ago, and I've been a constant champion of wetlands  and farmlands conservation ever since!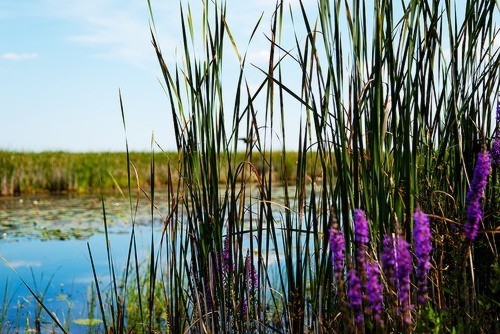 Ottawa's wetlands and riverbanks deserve the best!
The Greenspace Alliance of Canada's Capital has come out in criticism of the incumbent during this mayoralty campaign. I'll repeal any measure put forward by the current Council to weaken conservation measures in the region and I'll strengthen the Environmental Sustainability Committee. Heck, I'll Chair it myself if necessary. And I'll roll into it the sadly-ignored Forrest and Greenspace and Environmental Advisory Committees, raising this formidable new body to the status of an official policy generator with direct input to the City's Environment and Rural and Agricultural Affairs Committees.
How could any responsible, forward-looking mayor of our City do any less?
Ottawa was built on water – literally and in the sense that its early development was focused on the Rideau Canal and, then, the lumber industry? Clean, fresh water is fundamental to the health of any community and Ottawa has a special place among World capitals in its responsibility to not only protect but promote its famous waterways and wetlands.
Frankly, I'm shocked that no one has yet proposed filling in all the old sand and gravel pits in the east and west ends with new residential development, rather than paving over wetlands and vast tracts of our dwindling arable lands.
Am I the only true visionary in this Mayoralty race?
-30-