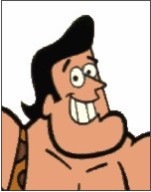 George Jungle (BA, MA)
Official Business Agent and Campaign Manager
George Jungle got his start in Hollywood in 1967 when the varsity weightlifting champ was spotted by Jay Ward and Bill Scott of Jay Ward Productions, who had already made the blockbuster comedy duo Rocky and Bullwinkle household names. Jungle played a Tarzan-like character in just 17 weekly episodes of his own half-hour animated series before deciding that show business was not ultimately for him. He returned to school to complete a BA in History and an MA in Political Science.
Following graduation, Jungle found himself drawn to politics and served on several high-profile campaigns before establishing his own consulting company in 1992. Working behind the scenes, he is generally credited as having been instrumental in the election of Clint Eastwood as Mayor of Carmel-by-the-Sea in 1986 and Arnold Schwarzenegger as Governor of California in 2003.
"I was delighted to get the phone call from Darrel Duck, about heading up his campaign team," says Jungle. "It's a chance to give back to someone I admire greatly and who showed such tremendous generosity to me when I was weighing my options in show business."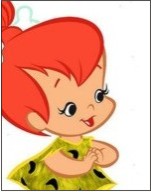 Pebbles Flintstone Rubble (BComn)
Communications Director
"I remember my folks taking me to Uncle Daffy's place for those big family-friendly weekend house parties he used to put on for everyone in the Hollywood animated crowd, at his place in the Valley. He was always very amusing and gentle and fatherly – until he fell into a drunken stupor," Pebbles recalls, fondly.
"The show was great fun, especially for a little kid who got to play pretend every day! But there came a time when, inevitably, I started to grow up and couldn't play 'younger than my age' any longer. They got a look-alike to replace me in the series and I went on to finish high school and do a Communications degree at Berkeley."
Pebbles, however, did not totally exit the limelight, as she might have wished.
"There was a lot of media – by that I mean tabloid – noise about my dating Barney Rubble Jr. after we both left the show," Pebbles says. "But we just had so much in common! I mean, how could anyone else really understand either of us, after what we'd been through together on the show? Barney Jr. has a great carriage trade real estate brokerage going, now, and the kids are all off on their own. It's a great time for me to 'break away from the every-day' and do something I want to do, rather than something I have to do."x
Wylie E. Coyte (MCSE, CSE, BEng)
Webmaster and Technical Director
Wylie Coyote struggled in his early Hollywood career until he crossed paths with the partner in whose company he would rocket to stardom – The Roadrunner.
"It was a Dean Martin / Gerry Lewis thing, really," Coyote recalls. "I discovered I wasn't a straight man after all, but a funny man, and things just took off from there."
The great Chuck Jones brought Coyote and The Roadrunner together in their premier animated short, Fast and Furry-ous (1949) starting a screen partnership that would last the next 46 years, until Jones bowed out of the director's chair in 1994.
"I didn't want to be part of it anymore if Chuck wasn't going to be part of it. It just wouldn't be the same. They got somebody younger and more athletic to take over my part and kept the series going. A lot of latex makeup and fake fur," Coyote sighs. "The Roadrunner and I grew apart after that. I haven't talked to him since we met, briefly, at Chuck's funeral. That must have been… Over ten years ago, now."
Coyote retired from show business shortly after leaving Warner Bros.
"You can only get so many anvils and ACME safes dropped on your head, and fall off so many mile-high desert cliffs, before it all starts to get kind of old," Coyote observes, wistfully.
Still a relatively young character, Coyote resumed the college education he had set aside when his show business career took off.
"I always loved gadgets and electronics and stuff," Coyote says. "So I got my degree in electrical engineering. Later, I went on to get my Microsoft and Cisco network certifications. That was in the '90s, at the start of the Internet explosion, and I've been running just to keep up with demand for my services ever since."
"It's an honour to serve as Technical Director for the Duck Campaign," says Coyote, "Even if the dear old whacko does sometimes amaze even me with his crazy schemes and conspiracy theories."x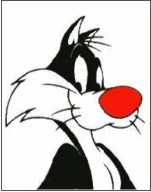 Semour 'Sylvester' ('Sly') Katz
Logistics and Volunteer Coordinator
Semour 'Sylvester' Katz has been involved in the community since early in his Academy Award-winning career with Warner Bros.
"Pretty soon after Tweety and I teamed up, back in '47 I guess it was, we realized we had something in common – a ridiculous speech defect," Katz says.
"Well, we looked around and saw a lot of other animated actors with similar challenges and decided to do something about it. So we came up with a 12-step program, Elocutionists Anonymous, not so much to try to cure our defects but to learn to rise above them, to live with them, and not be afraid or ashamed to open our mouths in public."
"Paramount had an old church basement set, out on the back lot, left over from Going My Way and The Bells of St. Mary's, and they let us meet there." Katz recalls.
Porky Pig, Elmer Fudd and Daffy Duck were all regulars, every Monday night, along with others who came and went over the years. Katz says the Meeting finally broke up when the charter members started retiring or moving on to other pursuits.
"I'll always remember the thing Daffy and I had going, about who ripped off whom for our trademark 'Sufferin' Succotash!' line. But I did come up with it first!" Katz grins.
Sly and Duck have remained the best of friends. Katz insists he literally pounced on the chance to work with his old amigo again, after closing up his secluded summer place in Muskoka for the season.
"And I hear thereth's good bird huntin' in theseth here woodth!"